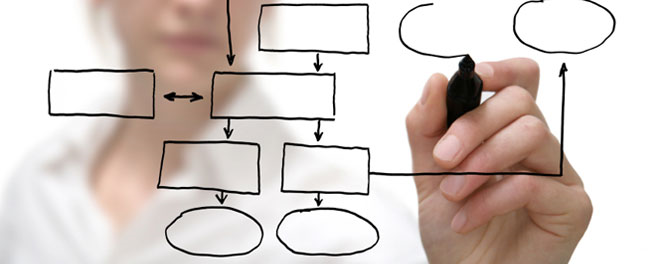 Windows Automation and Scripting Solutions that Enhance Productivity
Are you ready to boost productivity?
Fed up with mundane repetition and complicated processes?
Want to save time and reduce costs by automating your business?
Save time, solve problems and simplify your work
Think of all the tasks you are repeating over and over: It can be a any repetitive task like the backup that you have to perfrom daily, a boring data entry task, or a complex process that consists of many steps. It can be the handling of an incoming order, monitoring a server uptime and more. If you want to get your task automated quickly we could do it for you.
Successful Software can now create for you system processes, or macros, that can automatically complete tasks / jobs, or business processes on your computer (or network computers). Macros may include any of the above examples plus the monitoring of existing computer processes, maximizaztion of power usage, data collection from multiple sources, scheduling reminders, software testing, system maintenance, importing data into Excel, or other forms of automation.
Let us Automate Your Task
What we do is to create a Macro executable task (a little program) that runs on your computer and does the task automatically. It can be set up to run itself, and do the same thing at a specified time every day. You may not even need to install any other software.
Even complicated tasks that involve filling out forms or looking at data to determine what action to take can be automated.
Think: if the work is done on a computer and needs to be done on a regular basis - every day, every week, every month or every hour - it could be a candidate for automation.
This can save you many hours - even days - of work over the course of a year.
And with automation, you never have to train anyone. You never have to deal with people getting sick or going on vacation or any of the other issues that come up when you are dealing with human beings. The work just gets done - on your schedule, automatically.
Drop us a line to get started right away or keep on reading for more information.
What are macros?
Macros are the recording of a user's series of keystrokes and mouse movements, that can be reproduced later on. Shortcuts can be created for almost any repetitive task.
On the whole, our windows automation services could be a powerful way to take the drudgery out of everyday computer operations.

Below, you can find some of the procedures you can automate with the Macros we build.  And of course we can automate anything else you need to automate in your business and isn't included in the list below.
PC Maintenance:
Automatically clear temporary folders based on a schedule (Internet cleaner / Spyware remover) or schedule a job to be executed once per week and automatically clear your desktop from recently created files and folders.
Compress, add a timestamp, archive and then clear oftenly used work folders
Automate and schedule antivirus scans and backup procedures
Delete zero-sized files from your machine
Delete or move to a backup location the files that are more than X days old and have a specific file extension (e.g. xls, doc, rar, etc)
Auto shutdown
Hotkey Registration:
Assign multiple keystrokes/actions to a simple hotkey
Generate and use custom-sized passwords with a hotkey
Fill forms with your private data without having to type it
Assign words that will be automatically replaced with a predefined text (e.g. replace url with http://www.example.com/ )
Convert keyboard hotkeys to mouse clicks or series of mouse clicks
Desktop / File Folders Related Tasks:
Mass rename files in several ways:
Change their extension
Add date or time to their filename
Make their names sequential by adding a number to the filename etc
Retrieve text from any number of images through Office's OCR engine
Synchronize your mp3 device with a local folder that contains music
Monitor specific folders in your computer, and when a file is created, deleted or modified in one of these folders, send an email with details to yourself, as a notification.
Retrieve Data from Web Pages or Excel files (data mining):
Save all links, images, emails, RSS feeds that are contained in a list of URLs.
Remove all html tags from a web-page
Retrieve specific information from news sites, forums etc (e.g. Google News, Yahoo answers etc)
Retrieve data from text and Excel files and store it in a database, or use it as input to fill-in forms online
Web Marketing:
Create hotkeys to perform various boring tasks: automate entering your personal information in websites (e.g. username, password, email etc), shorten a selected URL and store the new, shortened URL in the clipboard, assign a series of keystrokes and mouse clicks to a single hotkey
Send scheduled newsletters to a list of email addresses
Create multiple text files from a single template (mail merge)
Extract useful information from e-stores (e.g. best selling products' lists)
Schedule custom search engine querying and log the results for further process
Retrieve demand and supply of specific keywords (e.g. number of webpages returned per keyword)
Fax:
Forward a received fax to one or many email recipients
Data Manipulation and reporting:
Retrieval from corporate databases and report production
Order email retrieval, parse and input to ERP system
Read data from an Excel file and use it as input in any application
Execute a SQL statement to any kind of database and store the results in an Excel file
FTP:
Download a file that has been updated from FTP
Download, compress and archive FTP folder
Schedule the download of a file or a folder through FTP. You can choose whether the file/folder will be automatically downloaded, based on the last time that it was modified. For example, you can prevent files/folders that are more than 2 days old to be downloaded
Network Automation:
Monitor network folders and log what files are created/changed/deleted
Update files that are stored locally if a new version of the file is created in a network share
Synchronize folders and files between two or more computers in order for all computers to have an up to date copy of each file
Web Services:
Automate Twitter Status Updating
Automatically shorten a selected URL and store the result in clipboard
Text Handling:
Search for a specific string in every file of a folder
Automatically correct large portions of text to match the "Sentence Case"
Replace a string that meets specific criteria
Advanced Tasks:
Run VBScripts and retrieve their output in variables
Schedule and automate the execution of any application with a command line interface
Capture any graphic that appears on the screen and wait for it to appear or click on it
Full support of regular expressions for more powerful text manipulation
We charge 49 euros/hour for custom script development. Many basic tasks take no more than an hour to build.
We will begin by talking to you about your process and, if needed, doing a desktop sharing session so that we can see your task in action. From this we can advise whether or not the task can be automated (it usually can) and how complicated it will be.
We may need remote access to your desktop in order to create the task, as many scenarios are system specific. We have the software to do this and we can do it at a time to suit you. However, if the software/systems are publicly available we may be able to create the process without having to see the desktop of your computer. 
Drop us a line and get started right away.