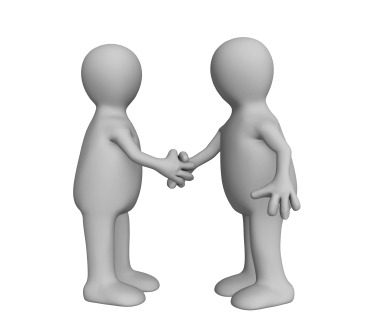 Written by John Barbanas.
During these challenging times, customer retention, or, in simpler terms, your business' ability to keep its existing customers (and their cash flowing into your business), is vital.
This article explains some of the most important practices your business should follow in order to maintain its bottom line.
Keep your existing customers is an important part of your business.  No one can doubt this.  The results of recent studies I include below are only reconfirming this fact:
attracting new customers will cost your company 5 times more than keeping an existing customer.
Using the strategies described below will help you retain more customers in your marina and your boatyard.
Would you stay in a place that is dirty, poorly maintained, unsafe or unattractive?  Well, neither your customers.  Take a walk at the areas that your customer's eyes rest upon most of the time.  Check the dock area, the parking, the marina office.  Don't forget the showers and the toilets.  Is everything as it should be?  Are the common areas functional, clean and tidy?  Does you customers have immediate access to the information usually need (e.g.

)?  If not you should make some changes immediately.  And if you can spare some bucks, put some flowers and flower pots in the most prominent places of your marina: it may require some extra cash and effort to buy and keep them alive, but it surely adds to the place your customers spend time on.  Remember: you have to make their life better in any possible way in order to return you the favor.

There are many cases where we loose the positive contribution of a customer just because we didn't know what he/she thought about our business and services. At least not until it was too late and the customer left.  Don't allow your staff or yourself to be lazy on this.  You have to be as proactive and as helpful as possible regarding your customers' behavior, desires and requests.  Be always friendly and communicate with them as much as possible.  Provide comfort and service, service, service the needs of your customers.  Utilize computer technology to capture important details about them and respond to their questions as soon as possible.  Ask them about their opinion for your business and hear what they have to say.  People love to be asked about their opinion! It makes them feel important and most of them are very willing to tell you everything you need to know in order to keep them happy.  Once you know what they need try your best to give it to them. Hearing them and then not doing anything about it will have a negative impact on your business.  And remember to send them cards with seasonal wishes underlining the importance you put in your relationship with them.

Promotions can also be a very effective way of communicating with your customers by keeping them actively engaged with your business on a regular basis. The key is to run promotions that reward customers, make them feel good about doing business with your company, and encourage them to do more of the same. Loyalty programs are a good way to encourage and reward repeat business. It helps also positive word of mouth.  Some free nights of stay, a free lift out for long-term customers, or a special discount on something your customers need, can also be effective.
And I do not mean to check only the prices you charge to them for the services they receive from you, although this is also something you have to double check.  You should check how the various different services are provided to them.  Look your business through the eyes of your customers.  Is, for example, the check-in process you put your customers through an easy (and hassle free) one?  Do they have to wait a long time at the reception desk just to fill in a berthing application form on a paper, or do they have the freedom to do this electronically via their laptop or tablet while enjoying the sunshine on their boat?  Do you have a mechanism in place to track, follow up and complete your customer's requests?  Sometimes the game is lost not because of highly competitive rates, but because a business fails to provide first-class services in a way that exceeds customer expectations.

If in doubt on where you are standing, run a Marine Customer Satisfaction Survey (some people also call it "Berth Holder Questionnaire") and ask key questions regarding the quality of your services (most of the time, asking about your prices is futile because most of your customers will respond that you are expensive :-) ).

These are some of the ideas you can use to get started.  The main idea is first to work with your customers (cooperate with them) in order to understand their needs-problems and refine your services according to their needs, and second, to work hard for your customers in order to produce this value for them through your business.  If your customers feel that the amount of money they pay to your business is less than the value they receive, the odds are that they will stay to your business and attract their friends to do the same.  Feel free to contact me and share your ideas on this important subject. 
John Barbanas is a Marina, Boatyard, Yacht Club, Marine Store Technology Expert.  He has a working experience of the Hospitality Industry since 1993 and is actively involved in the management and marketing of marinas, shipyards and yacht clubs around the world since 1999. John is currently involved in the development of the Successful Marina Management System, a computer-based marina-boatyard-yacht club management solution.  You can reach John here.

For more information please visit: https://www.successful-soft.com/sm