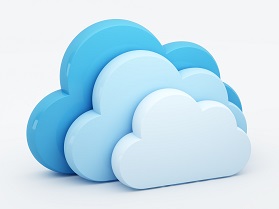 In this article I will try to explain some of the critical factors that you have to take into account when you are selecting a cloud-based software for running a marina/boatyard.
I suppose that you you've probably heard about "cloud-based solution",  "cloud-based computing" or "web-based computing".  The word "cloud" is just another word for the word "Internet" (a metaphor for the Internet).

Some marina-boatyard software providers have structured their programs on cloud-based systems (eg. the "Successful Marina".  See more at https://www.successful-soft.com/sm). Here are some things you need to know before you subscribe to a cloud-based solution.
What is a cloud or web-based software solution?
The "cloud" solution refers to a software that relies on a server that is usually on a different geographical location from where you are.  Web-based programs are located on remote servers where they store their data.  You can access these web-based programs through a device (eg. computer, laptop, tablet, smartphone, etc) with an Internet browser (eg. IE, Chrome, Safari, Firefox, Opera, etc) and your Internet connection. 
"So the phrase "cloud-based solution" means a type of Internet-based computing where different services (such as servers, storage and applications), are delivered to an organization's computers and devices through the Internet."
Pros and cons when working on the cloud.
In summary, the benefits of cloud or web-based solution for running a marina-boatyard include:
Lower startup costs, as the software is typically paid on a monthly basis and you do not need to invest in servers, software, network infrastructure, fees of technical staff for setting up and maintaining this infrastructure, etc.
Software that runs in the internet browser you use, eliminates the need to install software on each individual computer and, then, maintain this computer (eg have an antivirus, take daily backups), etc.  You just open a web browser from wherever you are and you are ready to go.
Accessibility to everything stored on the Cloud from anywhere (any internet connected device like computer, laptop, tablet).
The main problems of cloud solutions are:
Complete dependence on a fast and reliable Internet connection.
If the system is 100% browser-based, then it is more sure than it is not, that it will have a slower performance (in comparison to a desktop application that is installed locally on your computer/internal network). Also, in the case where the application is 100% a browser-based application (meaning it is written in a web programming language, like PHP, HTML5, etc), the things that you can do with it, as well as the user interface of the application, will be limited, due to limitations of the technology available for browser-based applications.
In case you have a small business, the total cost of a cloud solution may be higher (than the cost of its desktop alternative) in the long run, because you actually rent the software on a monthly basis.
When the cloud is
not

the best platform for marina-boatyard software solution.

For many small (and up to medium) size businesses with limited operating needs, a stable , extremely fast and reliable Internet connection, a sound emergency plan for replacing broken internet routers and a tight budget, cloud computing may be the way to go.

But many times the marina-boatyard is located in a remote geographical location where a fast and reliable internet connection is not always available.  In such locations, the Internet connections can be inconsistent and sometimes non-existent for some periods of time.  I cannot imagine a busy marina, that its continuity of operation is "mission critical", to stop working because the internet is down...  Or, slow...

Another thing to consider is that the down time of the system can cost to the marina / boatyard / yacht club its (hard earned) good reputation towards customer service, or even a considerable amount of money (though the unmaterialized profit opportunities).

In case you are not confident on taking this decision yourself, you can always turn to a Marina, Boatyard, Yacht Club, Marine Store Technology Expert for consultation.

 
John Barbanas is a Marina, Boatyard, Yacht Club, Marine Store Technology Expert.  He has a working experience of the Hospitality Industry since 1993 and is actively involved in the management and marketing of marinas, shipyards and yacht clubs around the world since 1999. John is currently involved in the development of the Successful Marina Management System, a computer-based marina-boatyard-yacht club management solution.  You can reach John here.

For more information please visit: https://www.successful-soft.com/sm