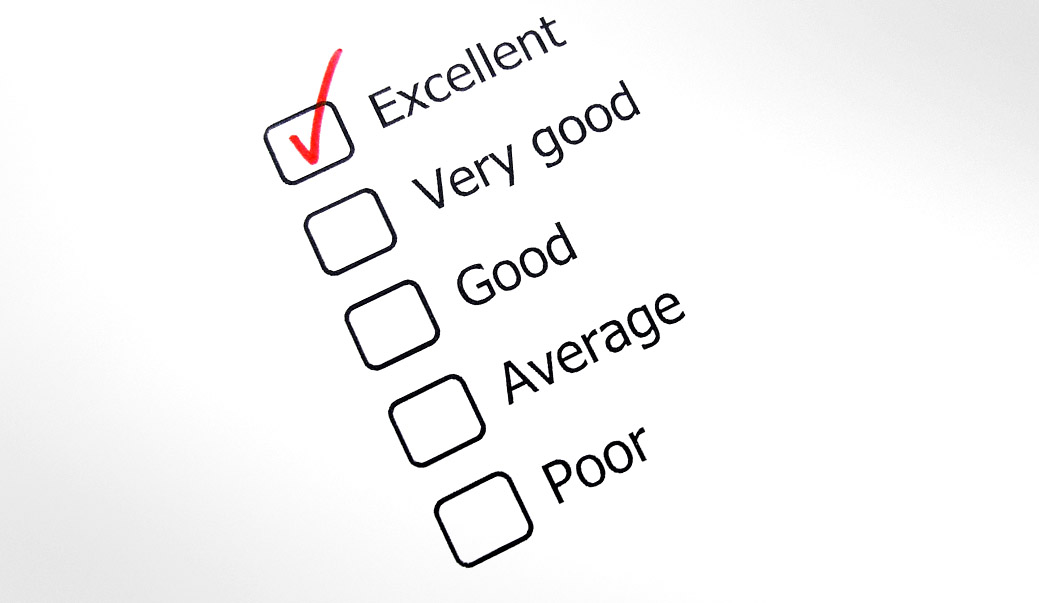 Written by John Barbanas.
Do you get feedback from your customers about your business?  Well, you must.  Getting feedback from them will help you identify problems and opportunities, improve your services, understand relationships and add to overall business growth.
And if you use a web-based survey system you can get advantage of the power of the internet to achive results in a much more cost effective and less time consuming way.
The idea is simple: find out what your marine customers are thinking about your marina/boatyard before they share it with the world. 
Then use this feedback to improve service that will increase the levels of recommendation and referral (positive word-of-mouth).  We all know the importance of positive word-of-mouth among boaters.  Having a feedback mechanism in place to capture customer's ratings, comments and suggestions, will allow you to to probe the areas that matter most and identify strengths and weaknesses.
There are many ways to collect feedback from boaters.  One is to ask them directly.  But this process will take something like forever, especially if your marina/boatyard exceeds 100 berths. 
You can have a guestbook at the marina reception where customers can write their comments.  I saw a lot of guestbooks like this in the past in marinas and boatyards that are our customers.  Unfortunately, in the 99% of the cases, this feedback cannot be useful for your business because it lacks structure and doesn't have a decent response rate.
You can do it with paper questionnaires that can be distributed during check-in, or, even better, just before departure. In the second case make sure your survey is short because you do not want to delay your customer too long.
And you can do it via an online survey that can be access via your web site: an excellent contribution to environemental-friendly business practices. Your customers can respond to your questionnaire, electronically via your web site at any time of their stay. 
Ask the right questions
When you try to figure out what questions to ask your customers about the services you provide to them, please keep in mind the rule of thumb that "Less is More".  Do not overwhelm them with a lot of questions: ask them what is absolute essential and only what will help you determine the level of their satisfaction and give you an idea of what needs improvement.
The absolute essential questions that you must include in your questionnaire are:
what is the overall rate of your business according to your customer.  Use a scale of 1 to 5 for this question (with 1 being Poor and 5 being Excellent).
the rating for the several areas of your marina/boatyard on a scale of 1 to 5, including customer service, cleanliness, condition of the facilities and value for money
a scale of 1 to 5 with the question "Would you recommend <your marina> to fellow boaters?" with 1 for "highly unlikely" and 5 for "absolutely"
an open-ended question like "Your comments" where your customers can write freely comments that doesn't fit to any other question
Optionally, you can include a question like "Your Suggestions?" or "What facility or service that would make your stay more enjoyable is still missing from our marina/boatyard?".  This optional question can give you clues and ideas of what else you can provide to your customers in order to increase their convenience (and satisfaction).
Your customers can either respond positive, negative or neutral to a satisfaction questionnaire.  Usually, when the negative feedback is constructive (and not just a way to vent negative emotions of a bad moment), will allow you to find out the few areas that need your attention.  Act as fast as possible to rectify whatever the problem is in these cases.
And publish the positive comments of your customers to your web site or any other media you can think of (e.g. press releases, social media, etc), in order to increase social proof and recognition.
Your comments or feedback about the ideas illustrated above is always welcome!
 
John Barbanas is a Marina, Boatyard, Yacht Club, Marine Store Technology Expert.  He has a working experience of the Hospitality Industry since 1993 and is actively involved in the management and marketing of marinas, shipyards and yacht clubs around the world since 1999. John is currently involved in the development of the Successful Marina Management System, a computer-based marina-boatyard-yacht club management solution.  You can reach John here.

For more information please visit: https://www.successful-soft.com/sm