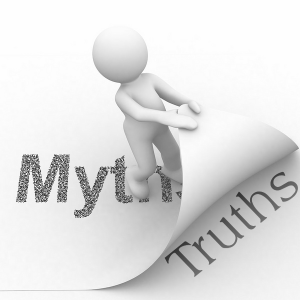 A must-know guide on what are the most common misconceptions marina managers/owners have regarding Marina and Boatyard Management Systems*
* Marina and Boatyard Management Systems are software solutions that are designed specifically for the effective operation of a Marina/Boatyard/Yacht Club.
Myth No 1: A marina-boatyard management system is the equivalent of a program that issues computer-generated invoices, like the QuickBooks accounting system.
Do not get me wrong here: QuickBooks accounting is an excellent accounting package!
It is surprising though how many people think that a marina / boatyard management system is nothing more than a software that prints computer-generated invoices to Customers. Yes, the Marina Management System has the ability to print invoices on paper (and some advanced MMSs like the Successful Marina™ Marina-Boatyard Management System even to send these invoices via SMS/email), but this is not the main reason why one should invest on a system like that. If the only thing you need to do is to print invoices for your Customers, then even a spreadsheet program like Microsoft Excel, or a word processor like Microsoft Word can do the trick...
A MMS can jump many more hoops. For example, it can calculate automatically and without human intervention all the fees included in the invoice (e.g. staying fees for staying periods that include low and high season pricing, water and electricity consumption fees that are read automatically from the service bollards (pillars) you have, lift out/launch in fees, product sales, etc), it can send these invoices automatically and it can collect payments automatically. It can even forecast inflows with precision before invoicing anything by adding together hundreds of contracts, special agreements and miscellaneous service fees.  If you need to automate most of your business procedures, then, it is much better to invest in a specialized marina-boatyard software than to an accounting package.
Myth No 2: "We do not need a marina management system for controlling our marina/boatyard because we do this via the reports we get from our accounts department".
This is also a phrase that I hear a lot.  It is true that the reports of your accounting package is a way of controlling financially your marina/boatyard: at some point of time, the invoices you issued and the payments you collected from your customers will be showing on the General Ledger and the Accounts Receivable of your accounts department. In some cases you need to type this information to the accounting package by hand, but this is something you do anyway, right?
The main difference of a Marina Management System from an accounting package is that due to the fact that the MMS is designed especially for the marina/boatyard, the depth and the detail of the information you can get, cannot be compared with the information you can get from any accounting package. It is also truth that in the case of a MMS, this information is readily available as you work, without you, or your accounts' department to have to do anything. And some sophisticated MMSs like the Successful Marina™ Management System give you the choice to use their integrated General Ledger with Accounts Receivable / Accounts Payable, or the ability to connect them with your accounting package via a data interface (also known as a "data bridge") that updates your back-office records automatically. That way you can keep your favorite accounting package (eg QuickBooks, Sage 50, etc) and handle the day-to-day operation with an optimized-for-the-job marine management system.
Myth No 3: A marina-boatyard management system is expensive for a small marina/boatyard.
May be this is the most common misconception of all the others.  However, the truth is that most modern marina-boatyard management systems can adapt to the budget of your business by giving you only the features of the system that make sense to you. This way, you do not have to invest heavily for the organization of your business: you just invest in the features of the system that your business needs and nothing more.  When your company expands and needs more power, then you can purchase the extra features of the software package that you need (eg the Lift out/Launch in module, the Marine Store module or the Boat Repair Center module).
On the other hand NOT to have a marina-boatyard management system for a long period of time, becomes VERY expensive. This happens because you loose profit opportunities that are often hidden in customer requests, occupancy/availability data, automation of marketing, etc simply because you do not have the time to everything by yourself.
John Barbanas is a Marina, Boatyard, Yacht Club, Marine Store Technology Expert.  He has a working experience of the Hospitality Industry since 1993 and is actively involved in the management and marketing of marinas, shipyards and yacht clubs around the world since 1999. John is currently involved in the development of the Successful Marina Management System, a computer-based marina-boatyard-yacht club management solution.  You can reach John here.

For more information please visit: https://www.successful-soft.com/sm