(Note: This application is designed especially for the Greek market where a bank check can be issued with a future due date. Please keep this particularity in mind while you read.)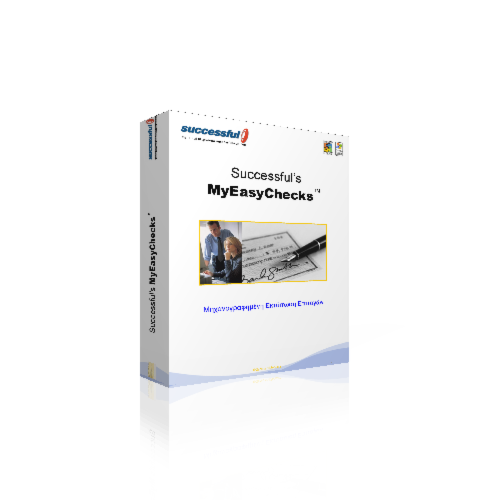 Benefits of computer-printed Bank Cheques
Successful My Easy Checks is the electronic way to "write" and manage the bank cheques you (and/or your customers) issue.
If you (or your customers) issue (give you) more than fifteen bank cheques per month, My Easy Checks will save you a great deal of time and effort!
Issue a check with My Easy Checks is more secure, much faster, absolute error-free and much more attractive. The application can be password protected so as only authorized people are able to use it. To write a check takes half the usual time because the correct written in words amount plus the payee's full name, are not necessary to be typed in.
The final result is not only error-free, but also of high professional standards!
With My Easy Checks you can track one or many bank accounts of the same or different companies.
In addition, the reports are designed so to give answers to vital business questions like:
"How much money do I owe?" or "How much money do my customers owe me?"

"Which checks due next month/quarter?" (Cash-flow forecast)

"Which checks were issued for the 'XYZ' payee?" (Payee's transactions)

"How many (and what) checks have I issued last week?"
Screenshots of the application
Click on a image to zoom in.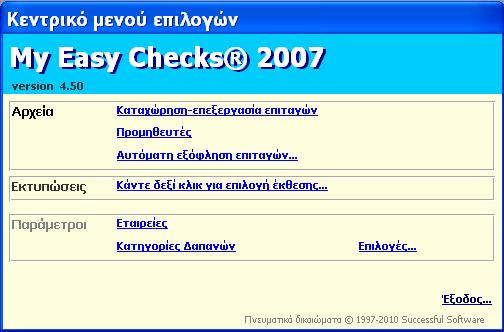 Main menu options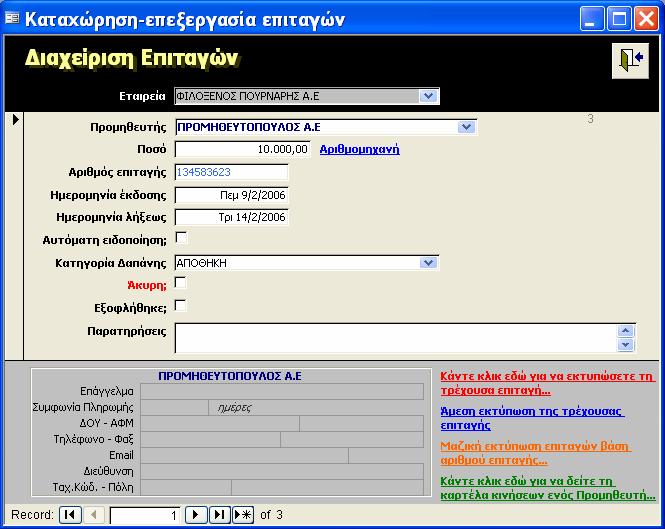 Data entry screen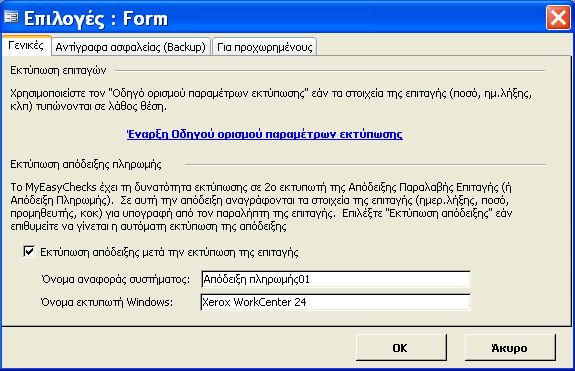 Printer Setup Wizard and ability to print the check's corresponding receipt automatically
Online Demo Presentation
Hardware/software requirements